Value for Money
You save atleast $500/month. Compare it to any other option and we can beat the price guaranteed.
Simple and Secure
Both Windows and MAC supported. Just need Chrome Browser and our Chrome Plugins. No Portable browsers BS.
24/7 Support
We are available 24/7 for any queries. Response is provided within 4-8 hours.
Premium Plans
(Custom Plans are available with one time setup fee of $49)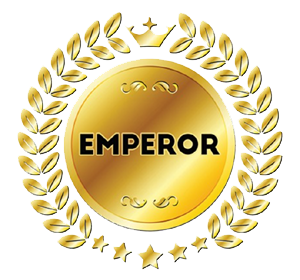 Ahref(Standard) – Private account(Not shared)
Majestic(Highest)
Semrush(Pro)
Mangools(Pro)
Spyfu(Basic)
Moz(Pro)
Whitespark(Agency)
Geoimgr(Pro) 

SpinRewriter
Grammarly(Premium)
Jasper(Boss Mode – unlimited)
SurferSEO(Pro)
Canva(Pro)
Jasper Art(Pro)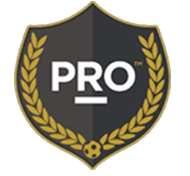 Semrush(Pro)
Majestic(Pro)
 Moz(Pro)
Spyfu(Pro)
Majestic(Pro)
Semrush(Pro)
Mangools(Pro)
Spyfu(Basic)
Moz(Pro)
Whitespark(Agency)
GeoImgr(Pro)
SpinRewriter(Pro)
Grammarly(Premium)

Majestic(Highest)
Semrush(Pro)
Mangools(Pro)
Spyfu(Basic)
Moz(Pro)
Whitespark(Agency)
Geoimgr(Pro) 

SpinRewriter
Grammarly(Premium)
SurferSEO(Pro)
Canva(Pro)
Please contact us using form on the right. We will reply to you within 8 hrs. Thanks for your interest.
Alternatively, you can drop an email at [email protected]
Frequently Asked Questions
How does this work - What is Group Buy?
These are shared accounts – A group buy means that multiple users use the accounts to minimize cost. It is same as you group together with a bunch of friends to share the cost.
Do you support MAC?
We do support both Windows and MAC. There is no difference in access from Windows or MAC – You need chrome browser and 2 chrome plugins we provide. Thats it. Once you land on your subscription page , you will see images for your tools. When you click o the image, you will be auto logged into the tool.
Do you offer any discount?
What is your refund policy?
We offer no-questions-asked refunds to all customers within 2 days of your purchase. If you are not satisfied with our product, then simply send us an email and we will refund your purchase right away. Our goal has always been to create a happy, thriving community. If you are not thrilled with the product or are not enjoying the experience, then we have no interest in forcing you to stay an unhappy member.
Can I upgrade after signing up?
Yes, you can upgrade at any time after signing up. Although it just means you will cancel your current subscription and sign up for a upgraded one.
How can I cancel my membership after signup?
You can cancel your membership at any time.  Just login to your paypal account and stop your recurring payment. You will lose the access immediately – NOT when the subscription expires. This is important so plan accordingly.
Do you provide username/password for tools?
No, we will not provide login details except a couple of tools. For most tools you will be logged in auto-magically.
How do you provide support?
You can drop a mail to
[email protected]
we are available 24/7 but you should agree to a delay of upto 5 hours. We are setup in a way that you will hardly need any support but in case you need just drop us an email.
Can my campaign be seen by other users?
Yes, these are shared accounts, and so, your campaign might be visible to other users. This is true for some of the SEO tools but not for all of them. Most of the SEO tools do not have any history of past usage available inside the account. But if you have any secret data, these group buy accounts might not suit you.
Are there any limitations in using the tools?
Yes, there are limitations to some of the SEO tools. We block bulk features such as APIs, OpenApps etc. in some of the SEO tools too in order to prevent abuse. All these accounts are shared group buy accounts and are meant mainly for light to medium usage.
Can I share the tools with friends?
No, sharing of any our SEO tools by any means is strictly prohibited. We have a very strict monitoring of accounts and will ban you forever if you share our group buy accounts.
Do you guarantee all tools will work 100% of the time?
It's 99% uptime – No other group buy can match us. Try it!